Our personalized attention and deep resources go beyond the ordinary for a reason. When these components combine, they transform into something greater – a truly comprehensive approach to financial well-being.
Larry Adam, CFA, CIMA, CFP®
Chief Investment Officer
Larry Adam joined Raymond James in 2018 as the Chief Investment Officer for Private Client Group. Prior to joining Raymond James, Larry, as a Managing Director, held the dual roles of CIO of the Americas and Global Chief Investment Strategist for Deutsche Bank Private Wealth Management. He sat on the U.S. Investment Committee, the management team responsible for investment strategy and asset allocation for U.S. discretionary client portfolios. He was also a member of Deutsche Bank's Global Investment Committee that formalizes and establishes the global house view. Prior to being named Deutsche Bank's Global Chief Investment Strategist, Larry was the head of the Asset Allocation and Quantitative Analysis Group, the group responsible for analyzing and implementing client-specific asset allocation strategies. He joined Deutsche Bank Alex. Brown in 1992.
Larry received a B.B.A. with a concentration in finance from Loyola University Maryland in 1991 and received a Masters Degree in Business with a concentration in finance from Loyola University Maryland in 1993. He received the Chartered Financial Analyst® designation in 1996, Certified Investment Management Analyst® designation in 2001 and CERTIFIED FINANCIAL PLANNER certification in 2004. Larry has been featured prominently on CNBC and Bloomberg and is frequently quoted in well-known publications such as the Wall Street Journal, Barron's and the International Herald Tribune.
Andrew Casem
Vice President, Banking Consultant
A 20-year veteran of the financial services industry, Andrew Casem has developed a proven proficiency in helping people with their banking and financing needs.
Andrew joined Raymond James Bank in 2013. Prior to that, he was a private banker with Morgan Stanley, serving financial advisors and their clients throughout Washington, D.C. A 20-year veteran of the financial services industry, he received his degree in finance and international business from Pennsylvania State University.
Dan Courtney
Regional Insurance Planning Specialist
Prior to joining Raymond James 3 years ago, Dan was a Regional Sales Vice President for MetLife and AIG in Washington D.C. and Chicago. In this capacity, he was responsible for point of sale assistance with financial advisors of three major broker/dealers. His expertise includes estate planning, retirement planning, business success strategies and legacy planning concepts. Using a consultative approach, he can also assist in incorporating life insurance, disability income and long-term care insurance into the overall financial plan, including support for these solutions in Goal Planning and Monitoring.
Dan is based in the Washington D.C. office of the Chesapeake Complex covering the DMV, DE, E. NC, IA, IL, and WV, working with Raymond James advisors and their clients as a comprehensive Point of Sale representative of Raymond James Insurance Group.
Mike Gibbs
Managing Director, Equity Portfolio & Technical Strategy
A veteran of the financial services industry and longtime market technician, Mike Gibbs is head of the Raymond James Equity Portfolio & Technical Strategy team. He joined Raymond James in 2012 with its acquisition of Morgan Keegan. His tenure at Morgan Keegan began in 1986, when he joined the firm as a financial advisor, and continued with appointments as senior investment strategist in 2003 and director of equity strategy in 2009. In 2014 he was named director of Equity Portfolio & Technical Strategy. Mike is responsible for the Guided Model Portfolios offered by his group as well as the U.S. equity sector research and recommendations. Additionally, he serves on the Raymond James Investment Strategy Committee. He holds Series 7, 63, 65, 86 and 87 licenses and has been a practicing market technician since 1990.
Mike's insight has been featured on various financial news networks, including Fox Business News, CNBC and Bloomberg, as well as in media such as The Wall Street Journal, The New York Times, MarketWatch and Bloomberg Business.
CARLOS MUÑOZ-LUCAS
Director, Alternative Investments - Private Markets
Carlos Muñoz-Lucas is a Director of Private Markets in the Alternative Investment Group of Raymond James Global Wealth Solutions, where he is responsible for the distribution and product management efforts in support of private market fund offerings (including private equity, private debt, infrastructure, and real estate).
Carlos joined Raymond James in 2016 through the acquisition of Alex. Brown from Deutsche Bank where he joined in 1998. Before taking on his current role in 2008, he worked as an investment strategist – a role that included research and quantitative analysis of the global economy and financial markets, as well as the communication of the bank's investment view. Prior responsibilities at Deutsche Bank included assisting institutional and high-net-worth clients in structuring and positioning portfolios through asset allocation and quantitative analysis. Before joining Deutsche Bank, Carlos was a foreign exchange analyst with Capital Foreign Exchange and Ruesch International. Carlos received a B.B.A. with a concentration in International Business and an M.B.A. from Loyola University in Maryland.
ELIZABETH BROWN
Retirement and Endowment Specialist
Elizabeth (Liz) Brown serves as an Retirement Plan & Endowment Specialist within the Raymond James Institutional Fiduciary Solutions team. She is responsible for business development in institutional space through assisting with analysis and reporting as well as advisor communication and follow up. She specializes in assisting with the delivery of the investment management consulting process through investment policy development and review, asset allocation, manager search and selection, and due diligence. Liz has been with the firm since early 2021 with previous experience in Retirement Sales at John Hancock Retirement.
Liz graduated from Tulane University in 2016 with a Bachelor of Finance, and holds both his Series 7, Series 6 and Series 63 licenses.
Please note that Liz is not located at the Branch office and currently works out of the Raymond James office in Boston, MA.
THOMAS MORGAN
Trust Consultant
Tom Morgan is a vice president and trust consultant at Raymond James Trust. His role is to work with financial advisors and their clients in the Northeast region to educate them about trust services provided through Raymond James Trust.
Tom has over 25 years of experience in the area of trust and estate services. Prior to joining Raymond James Trust he was a trust and estate specialist with Comerica Bank & Trust N.A. for over five years, a wealth management consultant at UBS Financial Services for five years and a trust and estate specialist for Merrill Lynch Trust Company for 12 years.
Tom earned his bachelor's degree at Roger Williams School of Finance. He also earned his Certified Trust and Fiduciary Advisor (CTFA) designation.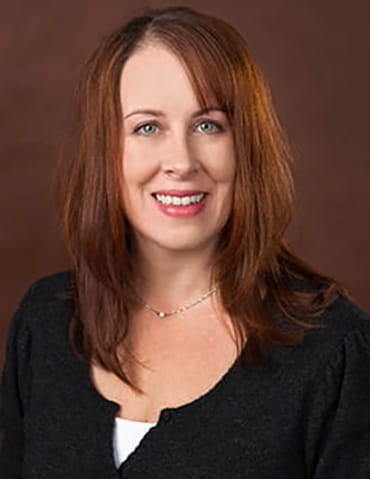 MONICA WIESEL, CFP®, RICP®
Financial Planning Consultant
Monica uses her expertise in financial planning to support financial advisors, providing thoughtful solutions to client issues. She joined Raymond James through the acquisition of Morgan Keegan in 2012.
She held high‐level roles including senior financial planner, financial advisor for MK Direct, first vice president, and core trainer for the Raymond James conversion training program. Monica is a CERTIFIED FINANCIAL PLANNER™ professional, a Retirement Income Charter Professional®, and has 20 years of experience in the financial services industry. She earned a Bachelor of Science in commerce and business administration from the University of Alabama in Tuscaloosa.
She holds Series 6, 7, 63 and 65 licenses as well as life, health and variable annuity licenses; and is a member of the Financial Planning Association's Mid‐South Chapter and the National Alumni Association of the University of Alabama. In her free time, she enjoys yoga, international travel, watching college football and listening to live music.
Certified Financial Planner Board of Standards Inc. owns the certification marks CFP®, Certified Financial Planner™,

and

in the U.S., which it awards to individuals who successfully complete CFP Board's initial and ongoing certification requirements.
Raymond James does not provide tax or accounting services.
Investing involves risk and you may incur a profit or loss regardless of strategy selected.
Raymond James is not affiliated with the above organizations and/or charitable causes.